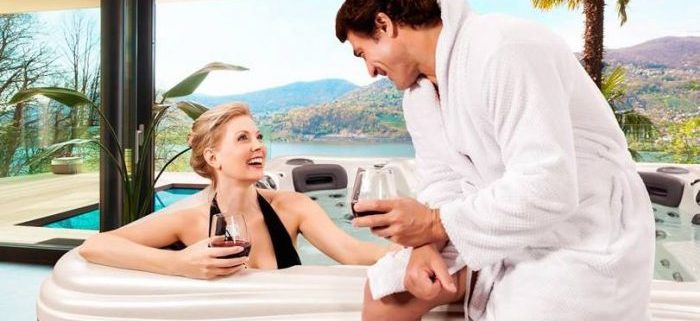 LEAD TIMES & AVAILABILITY OF SPAS
There are a lot of questions these days about lead times and availability of spas. In this article we will discuss the true story about what's going on currently, and what that means to you when you're shopping for a hot tub or swim spa.
Prior to COVID, the lead times in the spa industry were typically about 4 weeks, and it was like that for many many years. When COVID hit back in early 2020, the result was a couple of things:
1. Manufacturing plants suffered downtime, with the amount of downtime varying by producer.
2. Demand exploded as people stopped traveling or going out, and looked to stay home more.
3. Manufacturers of spa components like heaters, pumps and covers struggled to keep up, leading to periodic shortages of key parts.
As a result, lead times for spas grew significantly. This of course is a phenomenon that we've seen in many other industries like appliances, furniture, and automobiles.
Today, plants that produce spas are running just fine. At Flint Hills Spas we're getting deliveries of spas about every 1-2 weeks. Demand is still very high because the housing market is still hot, interest rates are still low, and in general households have come to appreciate the value of the "staycation" and improving family time and health at home.
Many spa dealers chose to do nothing over the last couple of years except sell their floor models, not order ahead, and thus have little or no inventory to sell. We at Flint Hills Spas have been ordering spas on a regular basis for the last 1-2 years. We literally have hundreds and hundreds of models on order.
We typically have a selection of spas that are available for delivery to you within, say, 1-4 weeks. And then as you go out forward, the selection grows and you have much more to choose from.
The thing to remember is that when you buy a hot tub or swim spa, you're buying a product that's meant to last you 15-20 years…if you buy a good brand from a reputable dealer. What you don't want to do is compromise your selection by buying something that's not quite right for you and your family, or it's a cheap-o brand, but you can get it a few weeks or a couple months faster. Because of how long these are meant to last you, you really need to focus on the right features and making the right selection,…and buying from the right dealer who's going to be there locally for you for after-purchase service and support. Saving yourself a little bit of time, or buying from a dealer you don't have trust and faith in, and not getting the right model or the right relationship will be very costly over the long-term.
So give us a call or stop in to learn more about how we can get you family hot-tubbing as soon as possible, with the right product for your family. We've got 2 stores in Wichita, or check us out online at flinthillsspas.com.
West store:
Address: 6350 E Central Ave, Wichita, KS 67208
East store:
Address: 6730 W Kellogg Dr, Wichita, KS 67209