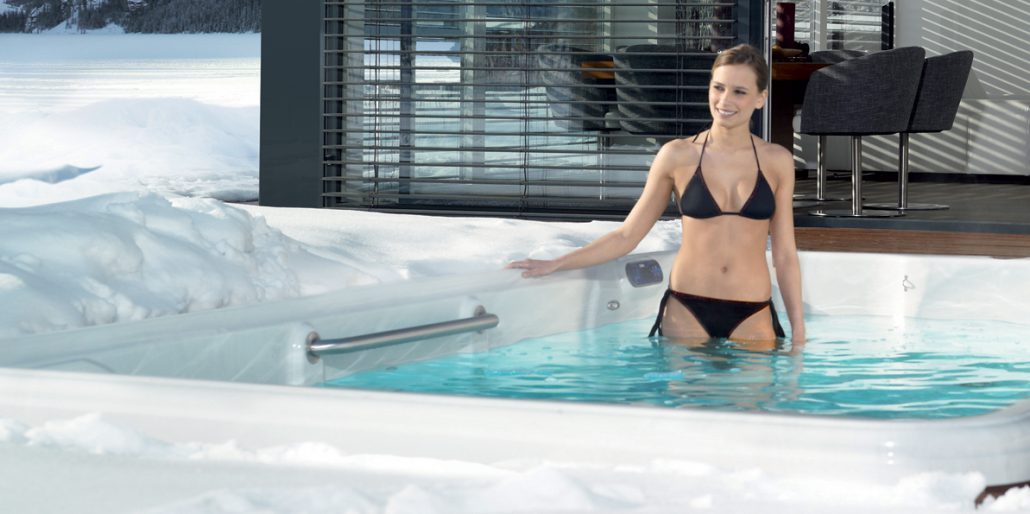 RELAX IMMEDIATELY AFTER A TOUGH WORKOUT. TidalFit exercise pools provide a backyard gym with hydrotherapy massage seating as an option, for the ultimate relaxation after a workout. They are excellent alternatives to traditional pools, providing year-round rather than seasonal enjoyment, and take up much less space. Customize to suit your needs for size (from 12ft to 21ft), aquatic training system, hydrotherapy seating, filtration system, and more!
SWIM SPAS – WHAT MAKES THEM AN IDEAL OPTION
PRICE RANGE ON SINGLE UNIT SWIM SPAS: Approx. $20000 – $30000*
PRICE RANGE ON DUAL TEMP SWIM SPAS: Approx. $35000 – $45000*
SPECIAL 0% FINANCING AVAILABLE* or ASK ABOUT "CASH DISCOUNTS"
Contact us by phone, email, or text to learn more about CURRENT SALE PRICING
*Prices ranges are approximate and may vary higher or lower.  Price changes may not be updated immediately on our website.  Financing is on approved credit, see stores for details.