ABOVE GROUND POOL TYPES & FEATURES
We offer both Steel and Resin pools in round and oval.  And there are so many things that you can add to your above ground swimming pool to customize it for your lifestyle. These features can make your swimming pool the perfect place for relaxing, throwing the ultimate pool party, and a great place to exercise.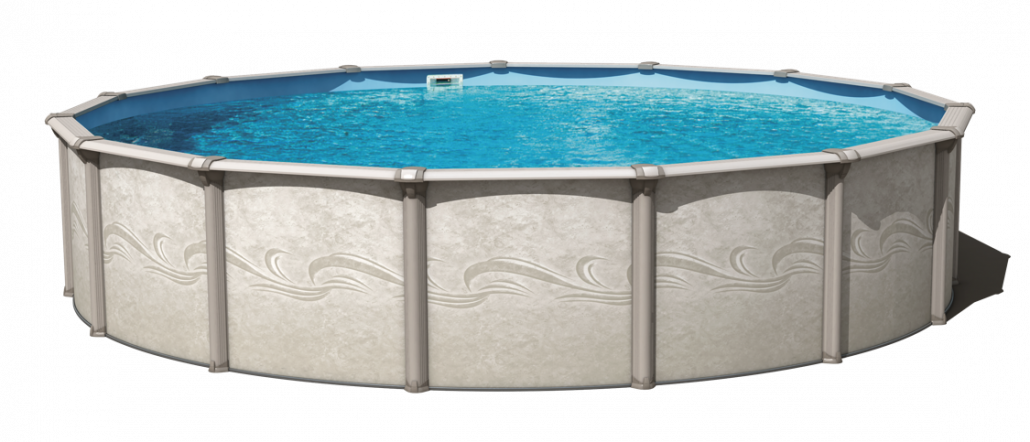 Available in round or oval, steel component above ground pools are very strong and are considered some of the best above ground pools on the market. Many of these above ground pools use a combination of different metals for various components. Generally the component substitution is done on a combination of the top and bottom plates along with the bottom and top inner stabilizer rails. The steel used is generally a heavy coated zinc metal, aluminum or galvanized metal material.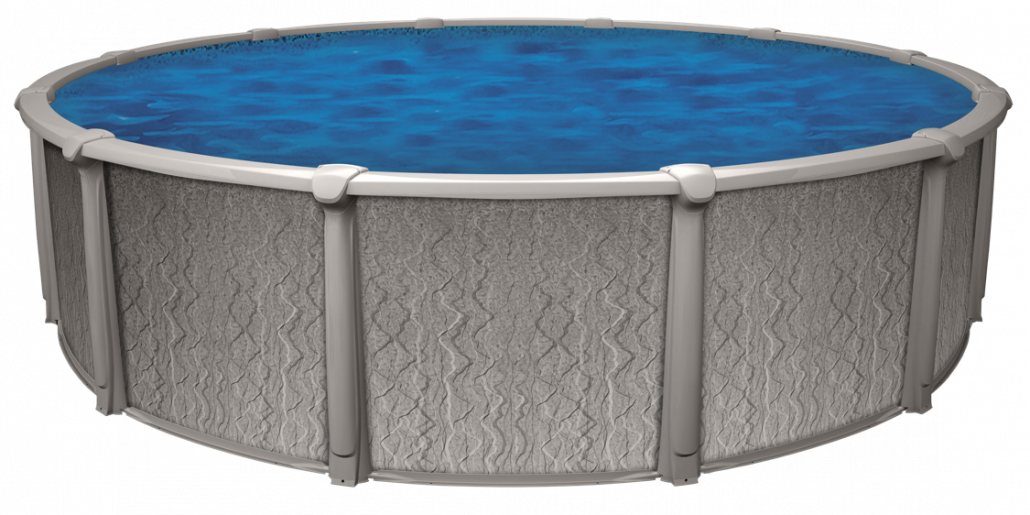 Above ground swimming pools constructed from resin materials have a distinct advantage over steel or aluminum pool parts as they cannot rust or corrode. Thus they are suited for salt-water systems!   They also resist denting and warping.  High technology and impeccable style combine to bring you innovative and incredible endurance with a resin pool."