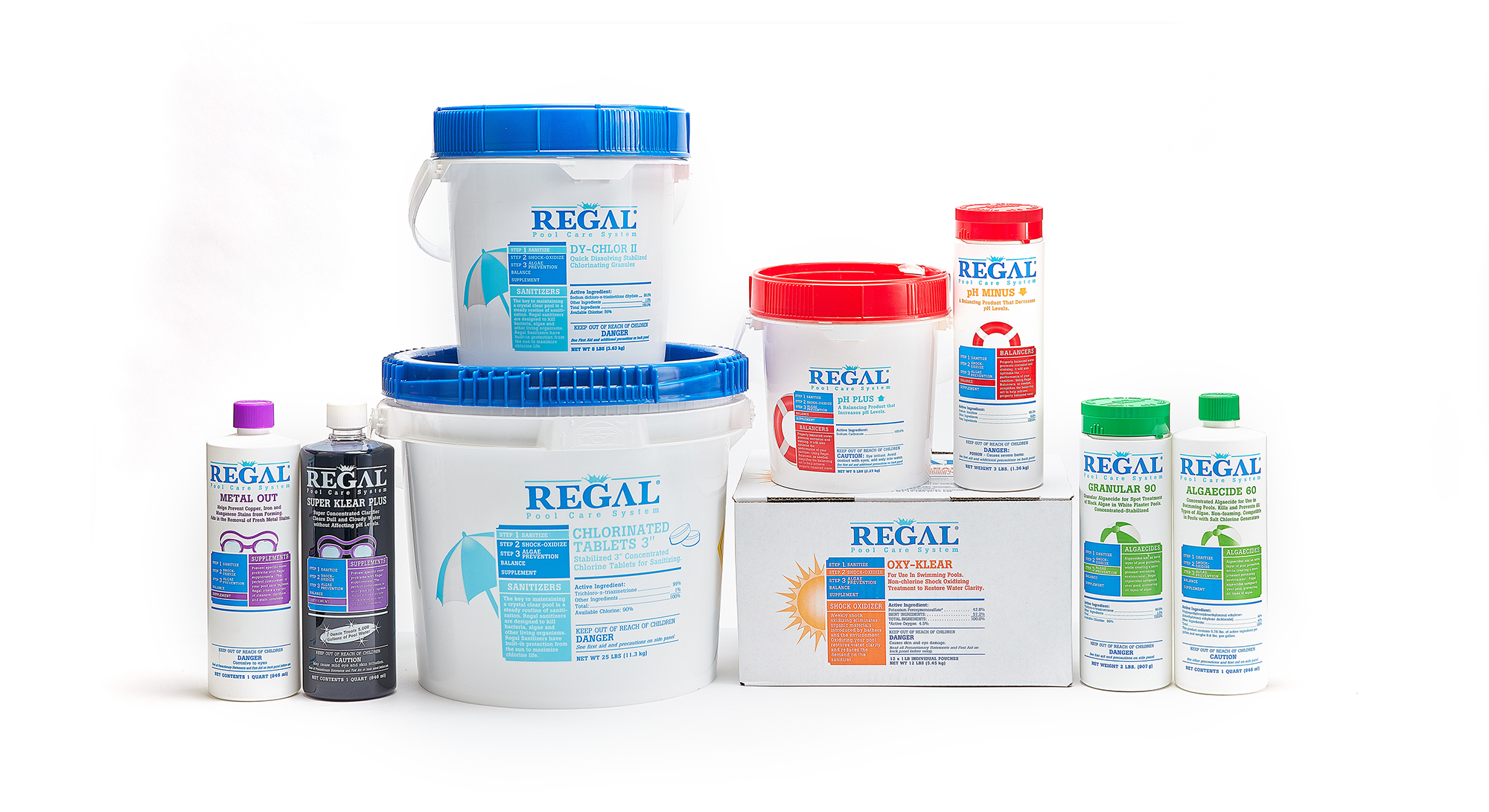 PERFECT POOL WATER
We sell the top Pool Chemical line in the industry, Regal Pool Care Products. These products provide everything a pool owner needs to revitalize and maintain their backyard oasis. Our stabilized sanitizers, shock treatments, professional-grade algaecides, and more transform laborious pool care into a simple process.
With a wealth of top-of-the-line products, Regal minimizes pool maintenance time and maximizes your pool time fun.
Pool Chemicals available at our west Wichita location only.