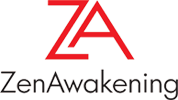 Zen Awakening Massage Chairs from Flint Hills Spas bring the newest technology of relaxation and healing in the peace and comfort of your home.  Indulge in a full-body massage that blends tranquility and just the right touch of pressure that delivers the most optimal balance to your body. With the most intelligent scanning system technology, these utilize rollers and airbags to decipher the contours of your body to make sure the pressure is applied with the most therapeutic techniques available.  Let the rollers and air bags activate stress-relieving points on your neck, back, and legs to give you a deep, powerful massage.  The modern day, state-of-the-art intelligent technology system will bring health and longevity to your body!
If you've ever booked a professional massage it's probably because you were trying to get pain relief or help managing stress and/or anxiety.  According to the American Massage Therapy Association more than 90 percent of people who have received massages thought massage was an effective way to treat pain. A Zen Awakening massage chair from Flint Hills Spas can help relieve pain and anxiety but those are just a few of the many health benefits that you'll get with a ZenAwakening massage chair.
Increase in Blood Circulation!     Back Pain Relief!                 Sleep Better!
Reduce Stress & Anxiety!              Athletic Recovery!              Lower Blood Pressure!
Zen Awakening –  therapeutic products that will improve your quality of life, while also maintaining affordability and value. We pride ourselves on producing products made for your health and your happiness.
Zen Awakening Massage Chairs Only Available at West Store