Our spa covers are designed to be durable, maintenance free, and long-lasting.

These covers maintain optimal heat, zero water retention, and remain odor free.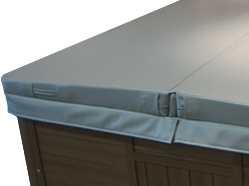 The foam cores are virgin, polystyrene foam, tapered to allow water to run off. Each foam piece is then grooved and fitted with a galvanized steel channel for support along the hinge. Each foam core is then sealed with a 4 mil polyethylene sheeting to help prevent water absorption. Your spa cover will withstand the effects of sun and weather, saving energy with lower total cost of ownership.
Cover Colors Available: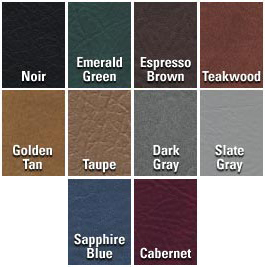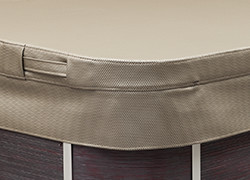 Standard for the Artesian Spas Platinum Elite line, these beautiful, textured and durable covers help protect your spa, while assisting in energy savings by trapping heat.
* Exclusive to Platinum Elite
Cover Colors Available: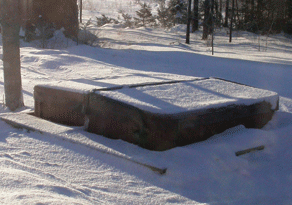 The ProGuard Cover adds insulation value to the spa in a region of extreme snow and cold. ProGuard Covers add approximately two inches of insulation above the standard cover. Relax, knowing the spa is safe and the heat is insulated, even in severe weather conditions.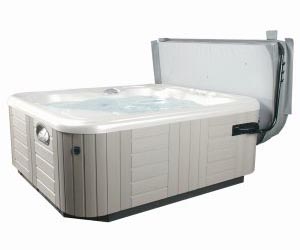 Step up your cover lift offering with the CoverMate I. This is simply the highest quality and most sold cover lift on the market. Its time-tested performance, attractive appearance and obvious quality is apparent to everyone desiring a no-hassle cover lift.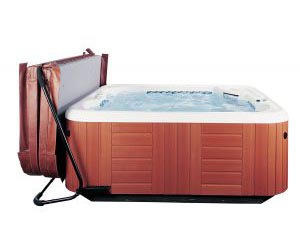 These models allow the open cover to rest lower against the spa for a slightly less-obstructed view. Depending on the mounting system, the CoverMate II can be screw-mounted low on the spa, or simply slid underneath for spas with weaker skirts using the optional Understyle bracket system (sold separately).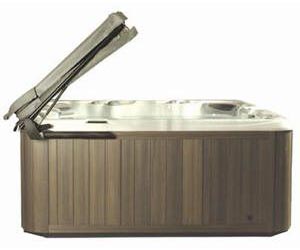 No other hydraulic cover lift offers the beauty, reliability and superior operation of the CoverMate III. Combine that with an aluminum full-frame construction and our stylish composite mounting brackets, and you've given your customers a perfect option with no heavy lifting.