Ideal for full-body relief, the J-475™ Jacuzzi® Hot Tub's 5-6 seat configuration offers the ultimate in style with a relaxing, extra-wide illuminated waterfall, plus an at-a-glance indicator light, color touch screen control panel, and stunning Pro-Finish™ cabinetry accented by corner lighting.
Boasts the widest variety of Jacuzzi® PowerPro™ Jets, each with adjustable intensity for a personalized, targeted hydromassage. Features a high-back design and an adjustable pillow for enhanced relaxation at any height, Offers a low-profile foot dome with a circle of powerful FX jets bring relief to tired feet and toes. Features an RX Jet Therapy Lounge with six spinning jets for a Swedish-style hydromassage along the back, coupled with powerful jets aimed to relieve overworked muscles in the legs, feet, neck, and wrists. FX-12 Therapy Seat's stimulating deep tissue spiral jets deliver a massage to your neck and back while two FX Jets stimulate calves for a tension-relieving comprehensive massage. Sizable jets within the MX2 Jet Therapy Seat focus on the lower back while your body is supported, with precision jets adding back tension relief as they knead your neck and upper back. Provides drink holders at every seat, including model-exclusive diverter knobs that serve double-duty as cup holders.
Specifications
Size: 91″ x 91″ x 37.5″
Seats: 5-6 Seats
Jets: 55 Jets
Lounge: Yes
Capacity: 440 gal | 1,666 L
Dry Weight: 925 lbs | 419.5 kg

Presenting more rotational PowerPro® Jets and a distinct high-back silhouette, the J-400™ Collection delivers an elegant design coupled with a superior hydromassage.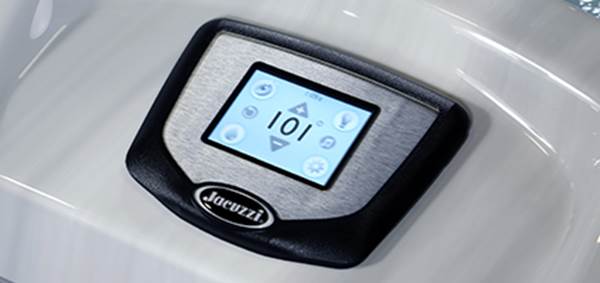 J-400™ PROTOUCH™ CONTROL AND OPTIONAL SMARTTUB™ APP
The full-color ProTouch™ Control paired with the optional SmartTub™ app helps you monitor your hot tub's status, schedule maintenance reminders and adjust temperature and jet functions.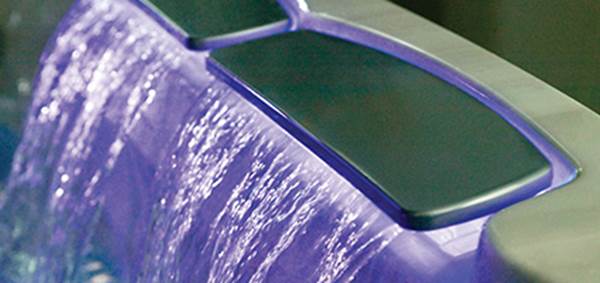 J-400™ DOUBLE WATERFALL DESIGN
With an exclusive high-back Jacuzzi® silhouette, premium LED lighting throughout and backlit double waterfalls that cascade down your neck and back, the J-400™ Hot Tub is a sight to behold.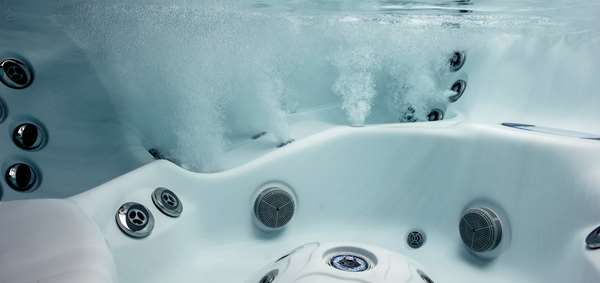 The open seating design offers a wider variety of seating and massage, including nine distinct PowerPro® Jets. The RX Jets, our best jet yet, knead key muscles and nerves to relax your back. In addition, PowerPro® jets that rotate and swirl pamper, stimulate and penetrate your muscles from your neck to your feet in upright seats.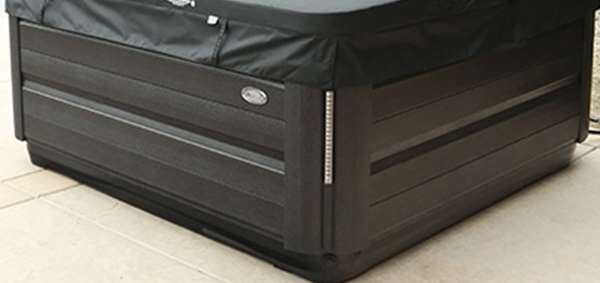 The striking ProFinish™ cabinetry design features optional corner lighting inspired by architecture, drawing the eye to the modern design while providing added safety. And, an illuminated status light to provide quick indication from afar.
Boasts the highest-performance hydromassage we offer with sizeable Swedish-style back coverage coupled with four calf jets ease aches and strain in this customer favorite seat.
This full coverage seat delivers deep, adjustable pressure to relieve chronic aches and pains in the back and neck muscles, while also targeting tension in your calves and feet for a full-body experience.
This deeply contoured seat delivers a bold neck and back massage to relieve tension. Utilizes hydromassage technology based on the original Jacuzzi® Jet.
EASY FINANCING AVAILABLE!