EXPERIENCE OUR THERAPEUTIC WATER FEATURES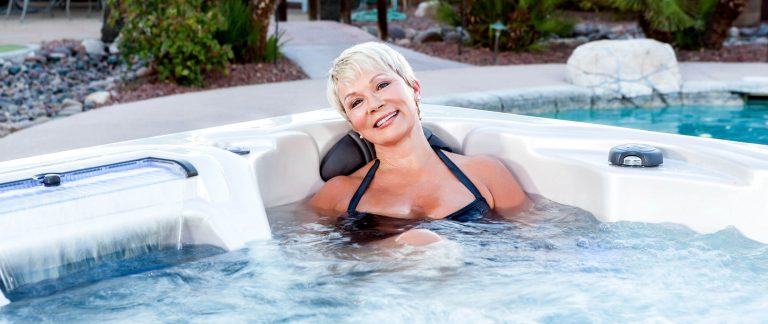 Listen to the soothing sound of falling water while you sit back enjoying a powerful massage.  Water can enhance the power of meditation and relaxation. Water meditation can can help cleanse your mind and reduce stress on your body.  It encourages a sense of weightlessness and comfort.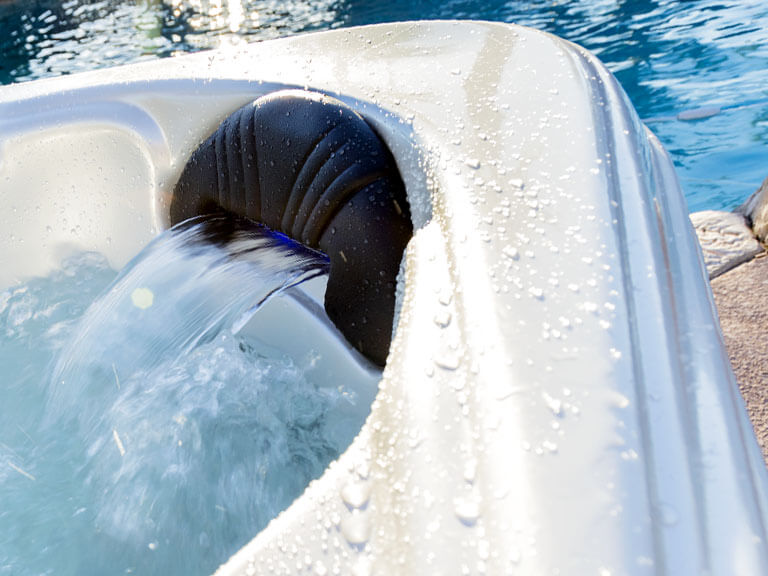 Pillowfalls provide a constantly available source of visual and auditory tranquility. Water pours from the spa pillow, creating a soothing waterfall with all its tranquil effects. Simply enjoy the serene sound of the falling water or nestle under and feel the warm water sweep down your neck and back. Plus, with the optional LED lighting systems, the Pillowfall is infused with LED light.
Upgrade to this option on Island Spas.
*Color lighting options are available with the addition of an LED light system.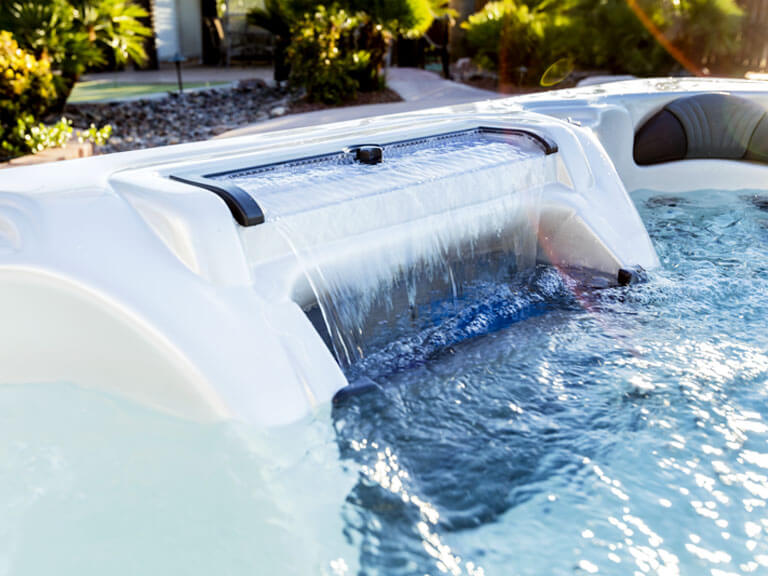 Enjoy this peaceful 18″ waterfall, which can be illuminated to brighten the mood. Create the most relaxing environment like no other with color therapy and the soothing sounds of falling water.
Exclusive to Island Spas.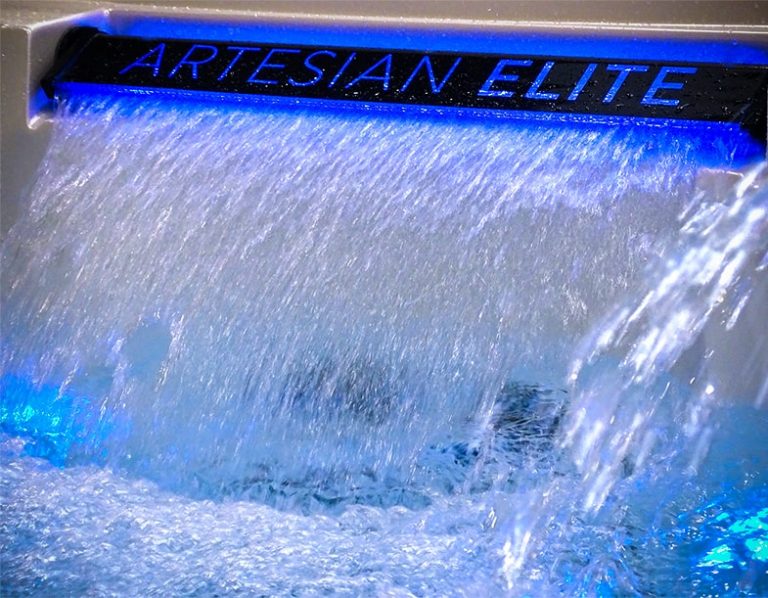 The 24 in. AllegroFall provides a relaxing aesthetic or a gentle neck massage.  Similar to a waterfall, the AllegroFall creates a serene atmosphere with soothing water sounds and can be used to entertain or warm water rushing gently on your neck.
The DynaBrite Elite LED illuminates the AllegroFall projecting an entertaining hue to your personal oasis.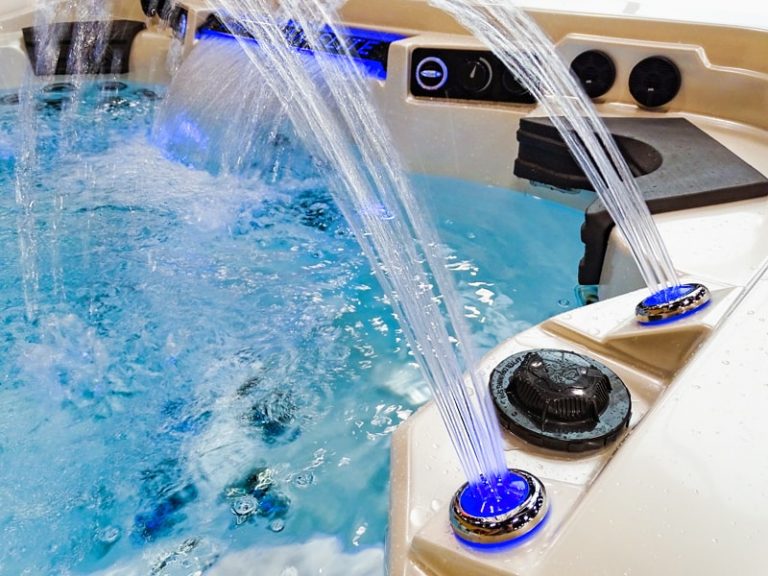 BellagioFalls features two adjustable arches of water. This dramatic effect enhances the environment of your Artesian Elite spa, adding to your sensory experience.
Relax while you enjoy the sights and sounds of the BellagioFalls water feature. Your backyard getaway awaits for you to create.