What does quality construction mean to us? Our spas are built from the ground up to the highest standards. We start by building our frames using only pressure-treated lumber on top of a full ABS Base. This solid foundation is covered with our beautiful, durable cabinets. The space between the maintenance-free cabinet and the structure is filled with insulating foam. This full-foam insulation provides the highest quality and most efficient heat retention rating available in any spa, and it also dramatically increases the lifespan of the spa. It makes the whole structure stronger, quieter, and more durable, in addition to protecting the plumbing from unnecessary wear due to vibration.
We top it all off with our durable, hand-sculpted acrylic shell with our lifetime Diamondbond backing. Our jets rotate on bearings rather than plastic for ease of adjustment, and our pillows are a dyed-through, closed-cell foam to prevent cracking, discoloration, and water absorption. We build a spa with the same quality a good house is built – to last!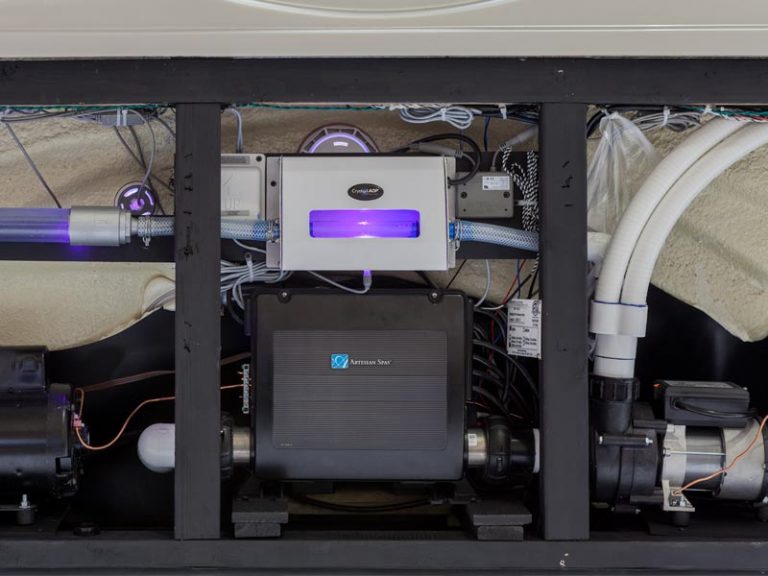 Plumbing
High quality plastic tubing is used to prevent folding and creasing that can disrupt water flow. These tubes are then both glued and clasped onto the fasteners to prevent leaking or coming loose during transit. All water flow is kept as straight as possible to ensure the best possible water pressure to all jets. This high flow system has little resistance, keeping the water pressure at its highest.
Frame
Pressure treatment is a process that forces preservatives into the wood. The preservatives help protect the wood from attack by termites, other insects, and fungal decay. This heavy-duty frame is perfect for extreme outdoor conditions, protecting the wood from wear, elements, and fungus.
PermaBase ABS Pan
Our spas can be fitted with a tough, rigid ABS thermoplastic base pan. Completely waterproof and weather resistant, this base protects your spa from the ground up. PermaBase can be added as an option on the Island and Island Elite Spas.
Acrylic Shell
Artesian Spas proudly offers cast acrylic shells with an extra level of protection against mold and mildew by using Microban® and Bio-Lok™ technology that inhibits the growth of bacteria causing odors or stains between cleaning.
MAINTENANCE-FREE QUALITY CABINETS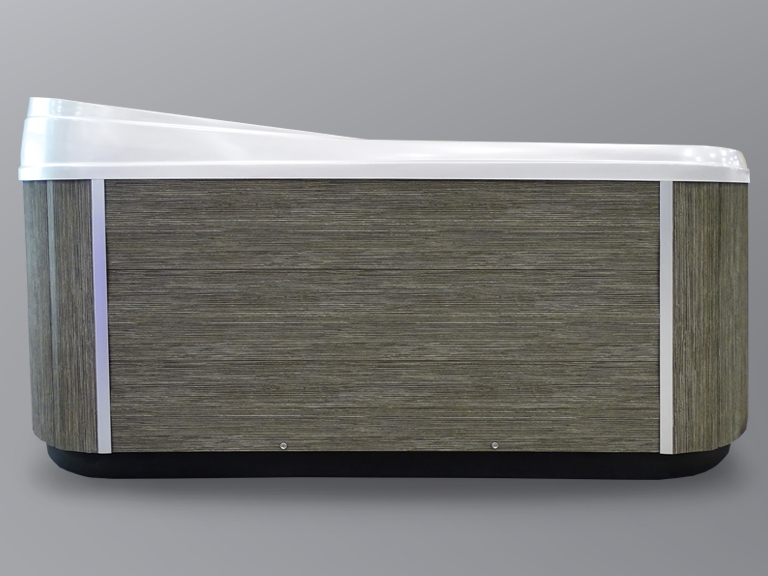 Grandwood Cabinetry
From the realistic wood-like texture to the matte finish, it's no wonder these cabinets are called Grandwood. They feature a tight grain pattern along with subtly varying shades of color. This subtle variance creates a more realistic look and feel of natural wood.
Rock Cabinetry
Rock cabinetry adds years of maintenance-free life to your spa. Maintenance-free cabinetry will not rot, rust, warp, deteriorate or require replacement. Panels are made of a durable, synthetic material that can withstand the harshest weather conditions, including snow, humidity, rain, sleet, and heat. This all-weather durable, fade-resistant and stain-resistant rock cabinet requires no painting or staining. Easily clean up these cabinets with soap and water, if necessary.
Monarch Elite Cabinetry
Exclusive to Artesian Elite models, beautiful, long-lasting Monarch Elite Cabinetry adds years of maintenance free life to your spa. Panels are made of a durable material that can withstand severe weather conditions, and require no painting or staining. Easily clean up these cabinets with soap and water, if necessary.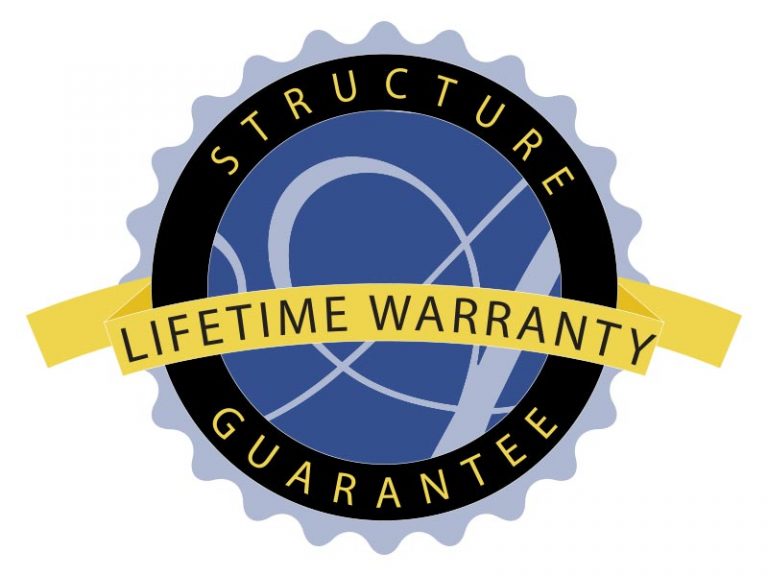 Warranty Information
Information on Artesian Elite & Island Spas listed below.
| | | | |
| --- | --- | --- | --- |
|   | Island Spas Elite | Island Spas | Artesian Elite |
| Structure | Lifetime | Lifetime | Lifetime |
| Surface | 7 years | 5 years | 7 years |
| Cabinet | 2 years | 2 years | 2 years |
| Parts, Labor, Plumbing & Electrical | 5 years | 3 years | 5 years |
*Refer to Owner's Manual for Full Descriptions
ERGONOMIC DESIGN & QUALITY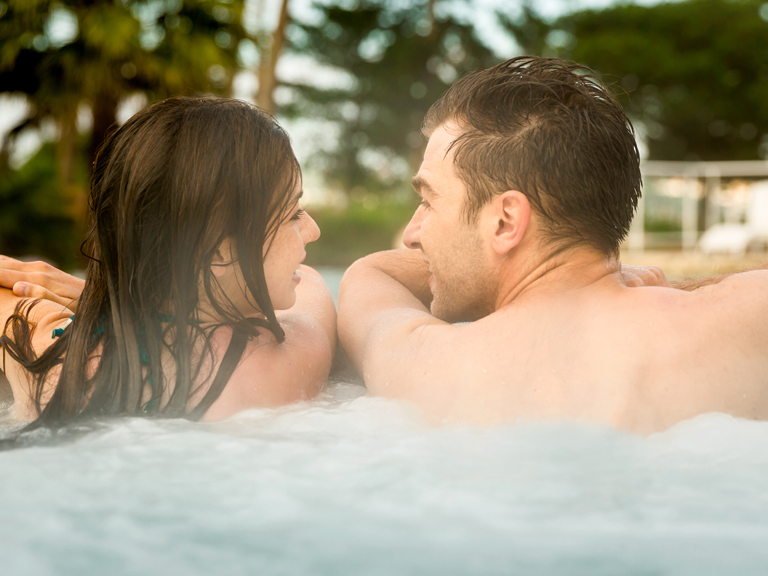 Ergonomic Design
When designing our spas, we don't use the latest 3D modeling software – in fact, we don't even use a mouse. We use such blunt instruments as chisels, sand blocks, files, and putty knives. Indeed, we take pride in just how primitive our design process is. We create our molds the old fashioned way: we sculpt them by hand. The creation of the beautiful, organic forms that grace our spas is far more art than science, and the intimate human contact with our process insures that our great looks are built for the human form.
At Artesian Spas, our experts apply ergonomic seating designs, both lounge and chair, to the interior of our spas. Each seat helps maintain an even weight distribution and correct posture when enjoying the powerful massage therapy of the helix jets. The bench seats allow you to swivel to not only massage your back, but your sides and arms too.
WHISPERPURE CIRCULATION PUMP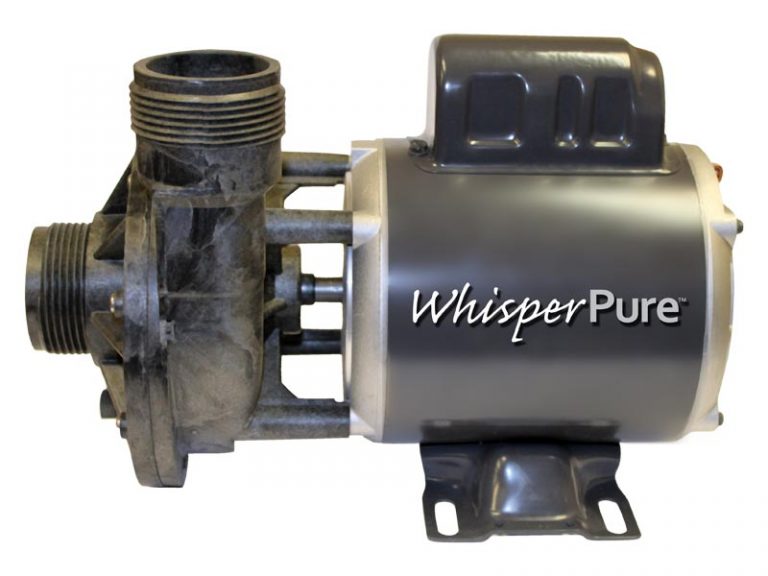 WhisperPure Circulation Pump
Energy efficient with quiet operation
Higher flow rate to increase filtration
Fan cooled, 48-frame motor design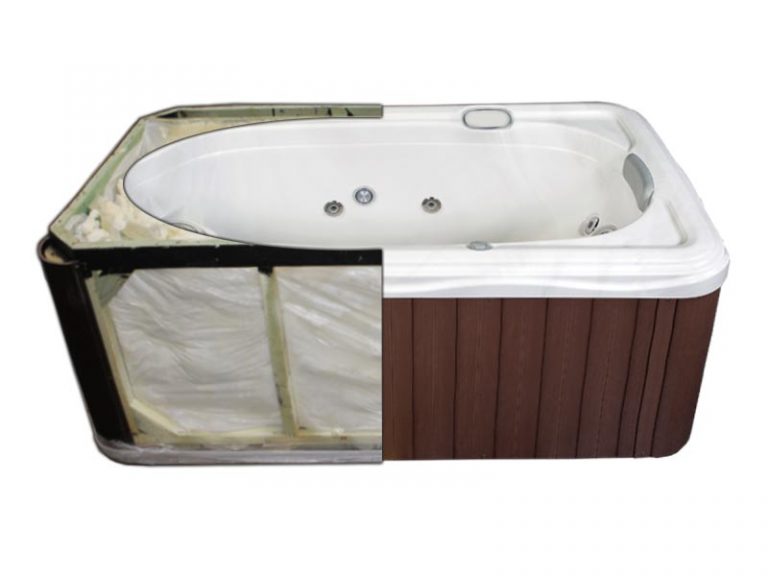 Full Foam Insulation
Artesian's full foam provides the most efficient heat retention available in any spa.
Dramatically increases the strength and life of the spa's shell.
Full foam secures plumbing to the shell for longer plumbing life.
Icynene brand foam conforms to all curves and spaces to provide a seamless air barrier.
Increases the durability of the structure.
Provides consistent R-value to the spa.
Icynene brand foam is not water permeable. It lets structural moisture diffuse and dissipate and will not trap moisture inside its cells.
The Icynene foam dries completely.