Zen Awakening Luxury Massage
Flint Hills Spas offers the newest state-of-the-art Zero Gravity massage chairs from Zen Awakening.  These massage chairs will improve your quality of life, while also maintaining affordability and value.  We pride ourselves on offering massage chairs that will enhance your health and your happiness.   With many chairs to choose from, we can help you find the perfect massage for you!
ZenAwakening Massage Chairs Only Available at West Store.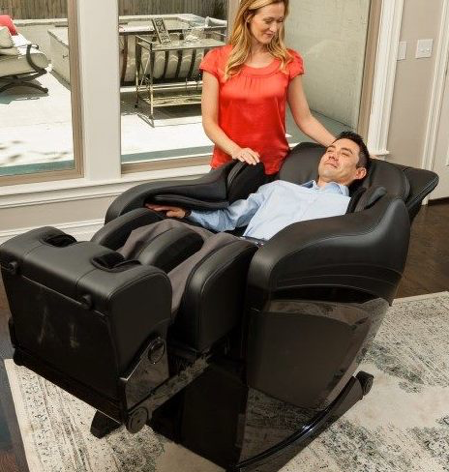 If you've ever booked a professional massage it's probably because you were trying to get pain relief or help managing stress and/or anxiety.  According to the American Massage Therapy Association more than 90 percent of people who have received massages thought massage was an effective way to treat pain. A massage chair from Flint Hills Spas can help relieve pain and anxiety but those are just a few of the many health benefits that you'll get with a ZenAwakening massage chair.
Increase in Blood Circulation!     Back Pain Relief!                 Sleep Better!
Reduce Stress & Anxiety!              Athletic Recovery!              Lower Blood Pressure!