Best Pellet Grills in Wichita!
Made in the USA by Green Mountain Grills™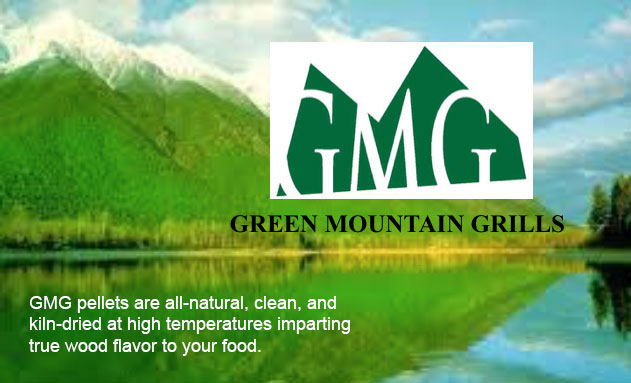 Contact Us Today
We are your first choice GMG dealer in your area!
316-733-1200
Easy, Hi-Tech Pellet Grills Combined with Traditional Flavor…
We carry pellet grills made by Green Mountain Grills™.  They are as easy as a push of a button with the option of smart phone technology to monitor your food while you actually sit and relax. No more standing over a hot, sweltering grill wondering if your food is cooking to perfection.
All Green Mountain Grill™ pellet grills come in standard full body black or the stainless steel hood option to suit your style or preference.  The Jim Bowie and Daniel Boone models come with optional wifi technology.  Our tailgate-sized Davy Crocket model is made with wifi only so you can enjoy tailgating without the worry!

GMG Jim Bowie
(WiFi / Non-WiFi)
70 x 51 x 24 inches
658 square inches Surface Cooking Area
13.5 inch Clearance: Cooking Surface to Lid
Voltage 110V
Wattage 240W to Start / 60W Continuous

Daniel Boone
(WiFi / Non-WiFi)
56 x 51 x 24 inches
458 square inches Surface Cooking Area
13.5 inch Clearance: Cooking Surface to Lid
Voltage 110V
Wattage 240W to Start / 60W Continuous

Davy Crockett
(WiFi only)
34 x 31.75 x 23 inches
219 square inches Surface Cooking Area
7.75 inch Clearance: Cooking Surface to Lid
Voltage 12V / Wattage 60W.This grill is great for tailgating!

GMG "Big Pig" Trailer Rig
6 feet long x 5 feet wide
3 feet x 5 feet Grilling Surface
2″ Ball Trailer Hitch with Brake, Turn,
and Tail Lights with Side ReflectorsIdeal For Large Gatherings, Catering & BBQ Competitions
Fits: 1 Whole Pig/25 Briskets/150 Steaks/
65 Chickens/25 Pork Butts/200 Hamburgers