High Quality Hammocks, Swings, and Stands
Flint Hills Spas carries top of the line, made in the USA hammocks and swings. Our suppliers have been in the business for over 125 years and have revolutionized the hammock into what we see and feel today.
With 6 different styles and a multitude of colors and patterns, we are confident we can help you find the perfect hammock or swing for your patio or backyard.
Our hammocks come with hardware for tree-mounting or you can select from one of our hammock stands that come in Cypress wood or Cape Shield® powder-coated steel.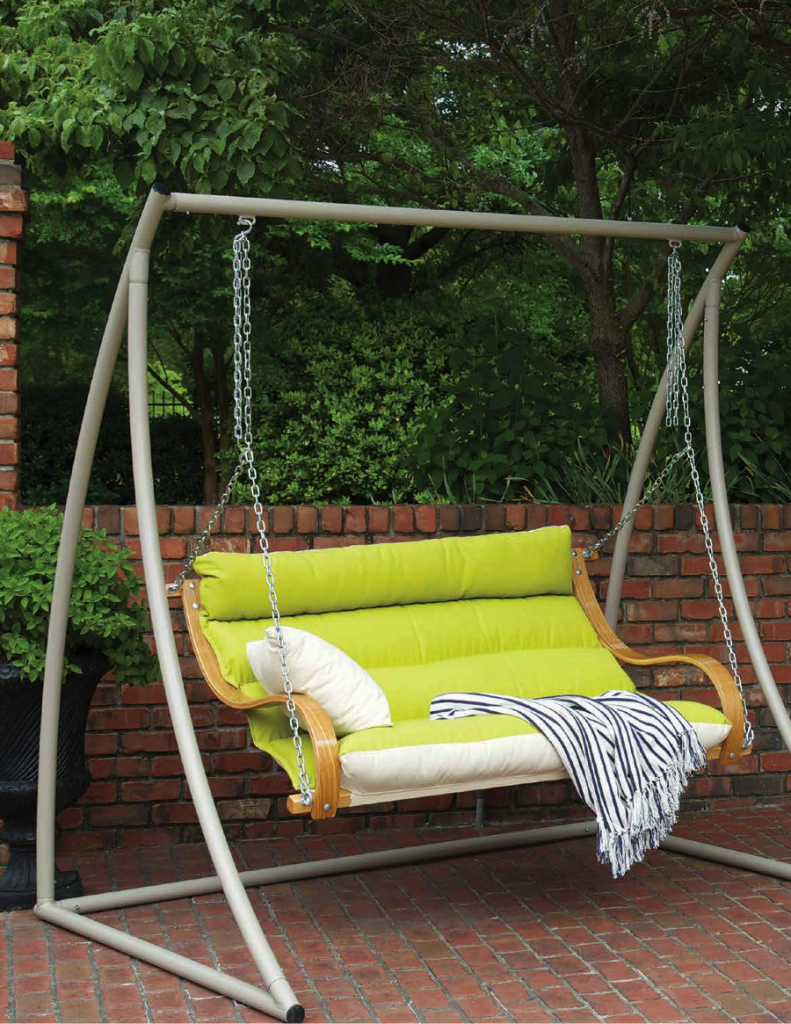 Hammocks for everyone and anyone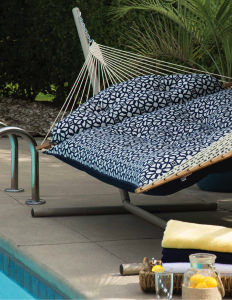 TUFTED
Be prepared to be overcome by comfort. The relaxation elevates to the level of art.
The luxurious contours of this hammock is created by nickel-plated, rolled-rim steel grommets and includes the attachable tufted trapezoid-shaped head-pillow.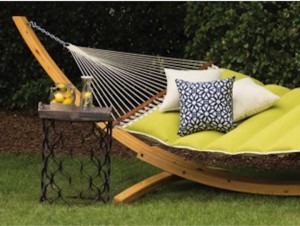 PILLOWTOP
Give into bliss! These pillow top hammocks offer the level of lumbar support once unheard of in a hammock.
Fabric layers are double stitched to create interlocking pillows creating a pillowy feel with the best support available in a hammock.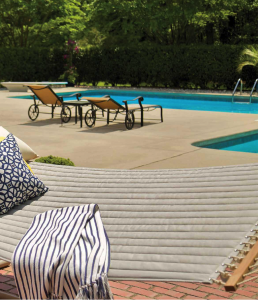 QUILTED
Superb materials, for sublime relaxation.
These quilted hammocks feature a double layer of either Sunbrella® or Duracord® fabric that's resistant to staining, rot, mold, and mildew. With a plush center of polyester fiberfill batting, the lock stitching provides a wonderfully cushiony recline.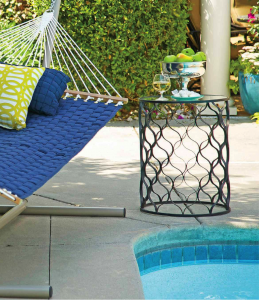 SOFTWEAVE®
Get ready for great-looking, great-feeling reclining in your days ahead.
These woven Softweave® hammocks are designed like wicker-woven thatch works bringing century old techniques to modern-day comfort. With a 1″ layer of batting these hammocks provide an uncanny level of cushiony comfort.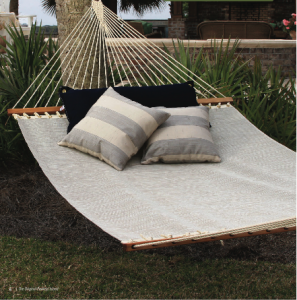 POOLSIDE
Are you in and out of the pool? Looking for a quick-drying alternative to the traditional rope hammocks?
For the lifestyle that hates to slow down, climb into one of these Textilene® PVC-coated, open-weave, single-layer polyester fabric hammocks. It's the perfect companion that promises a rapid turn around from rain to relaxation.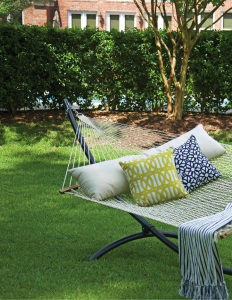 ROPE
Think rope hammocks are scratchy and uncomfortable? Think again!
Rope hammock re-design over the last 125 years has resulted in a knotless, lattice-like weave of thicker, softer, rope with spreader bars to hold the hammock body open. Making it easier to lay into and more relaxing to recline in.
Come in and see our collection and catalogs today!